Pan Am historical film collection delights 'Movie Night' goers
November 3 @ 5:30 pm
PDT
Free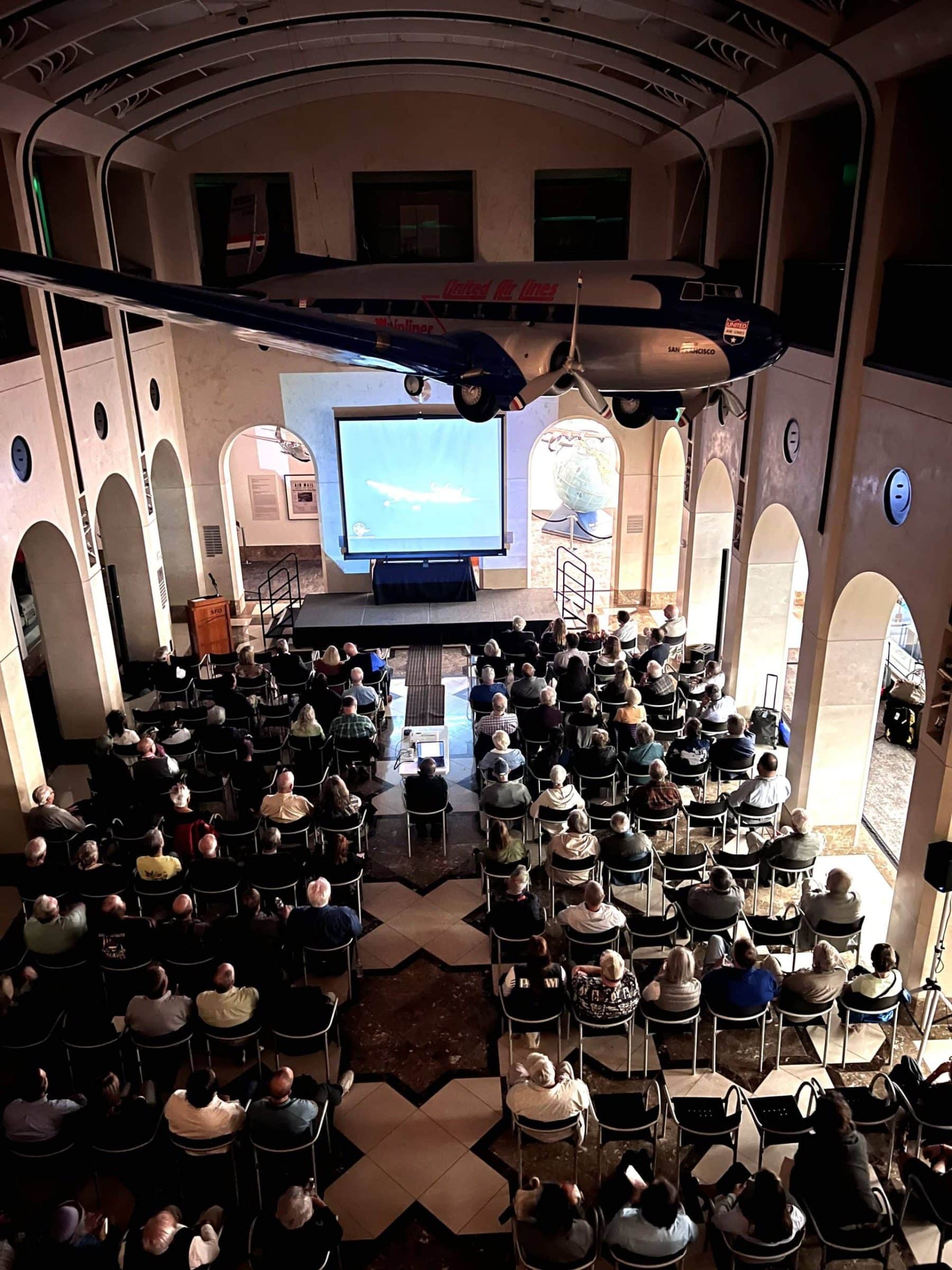 Pan Am admirers gathered at SFO's Louis A. Turpen Aviation Museum for a special screening of the iconic airline's historical film collection and a chance to meet Edward Trippe, recent recipient of the SFAS Achievement in Aviation award, chairman of The Pan Am Historical Foundation and the son of Juan Trippe, founder of Pan Am. The vast and impressive film collection is made up of at least 700 titles and hundreds of hours of film from 1926-1991.
Trippe announced that the Pan Am Historical Foundation is donating the film collection to the Louis A. Turpen Aviation Museum at SFO. "We're very excited. This is a phenomenal collection; it's huge. It goes back spanning the entire history of Pan Am and it covers everything from flight training, to travel logs, to mechanical issues, to the war, which are all fascinating. We're just delighted that the film collection will have a home, be looked after, and be available for future generations," he said.
Some people we spoke with at this special movie night said the films were amusing, funny, informative and very nostalgic. "It is so cool that the public will have access to all of these interesting and historical films. I'm really glad there are organizations like this one working hard to preserve aviation history," said Nathan Wyss, one of the guests attending the event said.
 SFAS' mission is to help preserve the history of aviation through educational programs and acquisition of artifacts for the permanent collection at SFO Museum. Please consider becoming a member or making a donation.
The San Francisco Aeronautical Society is a 501(c)(3) organization. Federal tax identification number is 94-3283216. All but $75 of each ticket is tax-deductible as allowed by law.